Yorkie and Yorkshire Terrier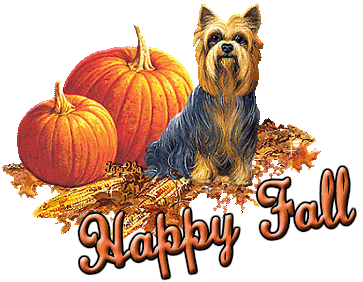 Welcome to i-yorkie.com where you can read about Yorkshire Terrier Information and can learn all about Yorkshire Terriers, also known by the nickname of Yorkies. Fall is here and it's time to take the puppies out to play! If you don't already have a Halloween Costume for your dog,  or a gift picked out for your favorite Yorkie Owner, then don't worry, we have you covered! It's so much easier to purchase Halloween Costumes for your dog and Yorkie themed gifts online than trying to go to the store and look for this type of specialty gift, only to find they don't have what you are looking for at your local store. You can even shop while you are at work (on your break of course) if you have access to the Internet.
We have a Yorkie named Peachie, and a Chorkie named Daisy. A Chorkie is a Yorkie Chihuahua mix. Browse our categories to learn all about taking care of your Yorkie. We write about common problems and issues that people may have with their new Yorkshire Terrier. We are here to help you work out any issues you are having with your new Yorkie.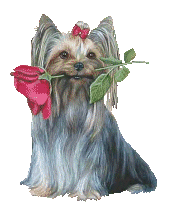 For those of you that are a new parent, it is not an easy job, so try not to get frustrated. With time you can set a routine for your Yorkie to follow that will help make the transition easier. You can access Yorkie Information here at i-yorkie. For veteran Yorkie parents, feel free to leave comments and suggestions on this site to help others enjoy their new babies! Remember we are here to help everyone have a great relationship with their Yorkie.